Ultrasound scan of the arteries in the neck and brain.
If required, I can carry out ultrasound scans of the arteries in the neck and brain. Being a certified trainer for many years I have extensive experience in performing this technique.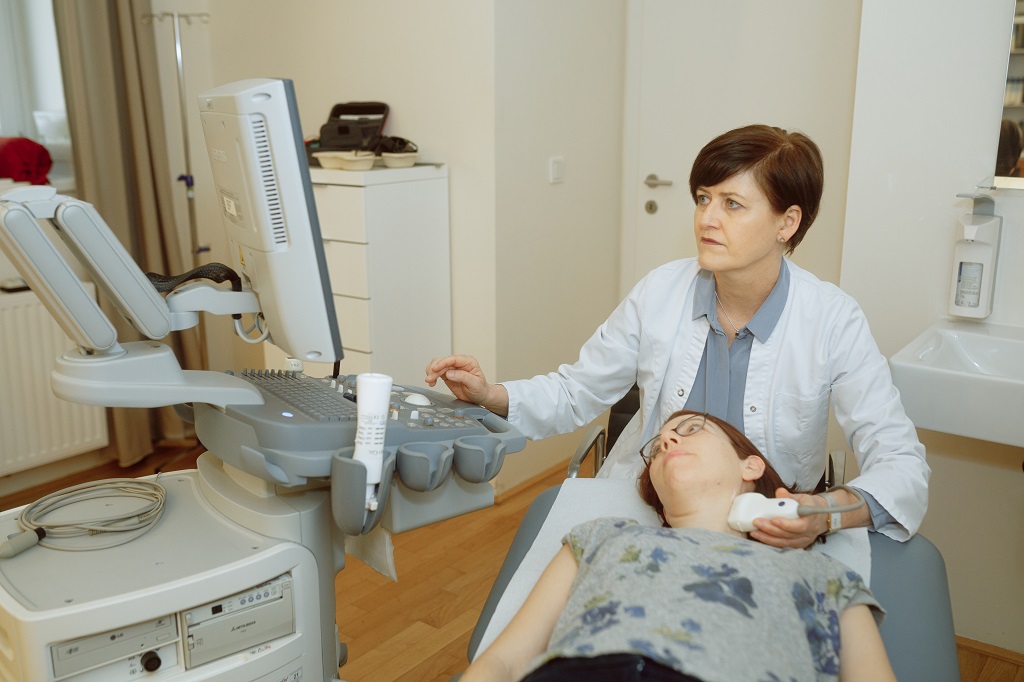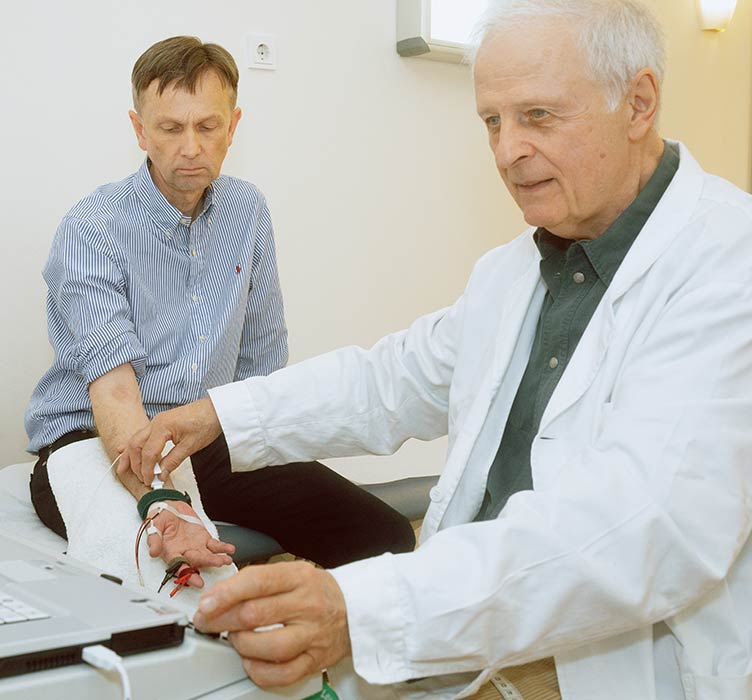 Electroneurography/Electromyography
We can also offer examinations of the peripheral nerves (ENG/NCV: electroneurography / nerve conduction velocity) or the muscles (EMG: electromyography) in order to diagnose conditions such as suspected polyneuropathy or carpal tunnel syndrome.
Senior physician and distinguished expert Dr. Karl Hergovich carries out these examinations in my practice once a week.
If performed carefully, ultrasound scans as well as ENG and EMG require some time, therefore you will get a separate appointment.
If your doctor has referred you only for an ultrasound scan or ENG/EMG, please inform us so that we can arrange your appointment accordingly.
Please do not forget to bring your referral letter.