Our Team
Dr. Birgit Glawar-Morscher and her team are your reliable partner for all questions concerning your health.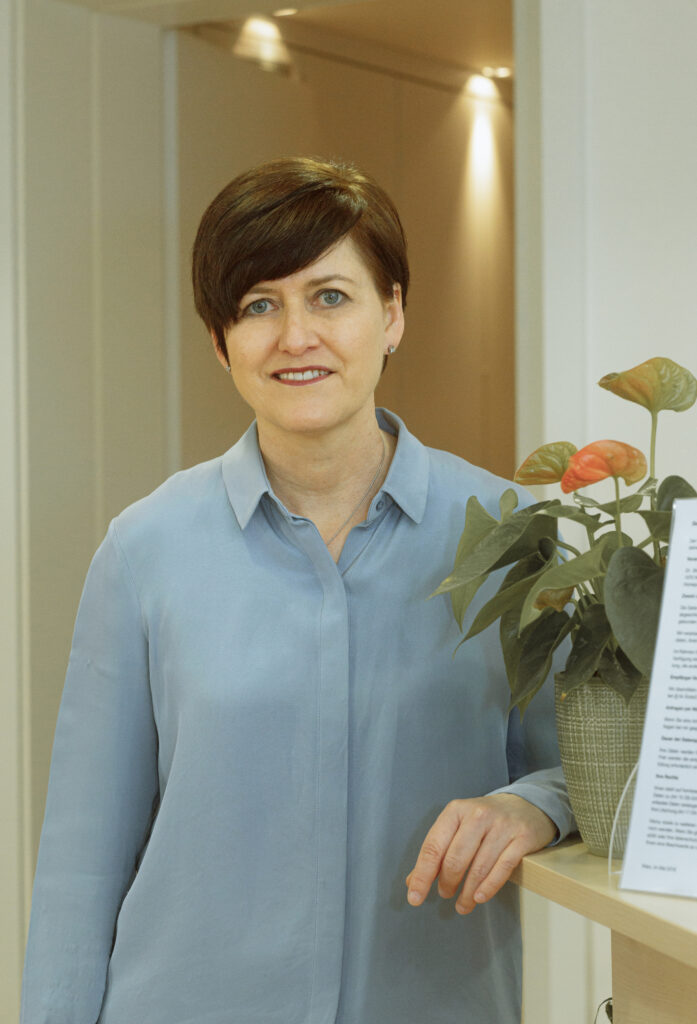 Dr. Birgit Glawar-Morscher
I have been a neurologist since 2002 and I completed my subspeciality training in neurological intensive care in 2005.
I finished my neurology residency programme headed by Prof. Dr. Mamoli at the Hospital for Neurology Rosenhügel, where I also graduated from my subspeciality training in neurological intensive care. Moreover, I had the opportunity to gain valuable experience during my stay at Heidelberg University Hospital.
Since I was working as consultant neurologist on stroke units and neuro-intensive care units for many years, my main focus was on the treatment of stroke and neurological intensive care patients.
In addition, I have also worked at general neurology departments and outpatients' clinics extensively and have therefore treated a large number patients suffering from various other neurological diseases.
From 2008 to 2015 I was employed as medical director at Pensionsservice of the Public Servant Insurance Corporation, where I was concerned with issues of medical assessment.
In 2008, after many years of hospital work, I decided to open a private practice, now the centre of my professional activity, which I am carrying out with joy and enthusiasm.
Private matters
I was born in Vorarlberg, where I lived until I was 18. I came to Vienna to study Medicine and I have been happily married for many years.